Knowing the need of small enterprises for the production of doors and windows in available software, we offer a free version of the program SuperOkna 8 !
This program was created specially for small factories or those who just start to engage in the production of windows.
The program covers all the basic needs of enterprises with a small volume of production. Your employees will easily design the doors and windows of various rectangular and non-rectangular designs, at the same time with the designing the program will automatically make product's cost calculation. Undoubtedly, this is an advantage when demonstrating to a client of all the benefits of your products.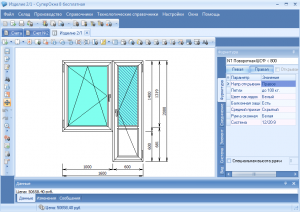 Also, working in our program, the printing of all the necessary working documents will have no any difficulties! For your convenience, SuperOkna 8 Free already has a set of the most popular documents such as an invoice, waybill or bill for sketch. Schemes of products or task for the workshop? – No problem! This information is also printed by couple of clicks of the mouse!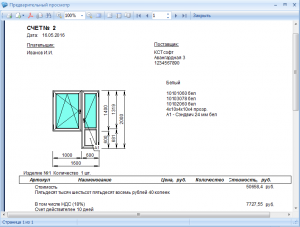 In free version of our software you will be able to enter into the program templates of the most demanded products. This will let to make their recalculation in a short time, just fit the size which is necessary to the client!
Of course, the free version has not all the features of the full version of the program SuperOkna 8, such as work with unlimited amount of profile and hardware systems, block of report's generator, multiplayer work, work with dealership departments etc.
But, undoubtedly, its options is sufficient for the normal functioning of your company! Are you starting in the window business? Different versions of the program SuperOkna 8 will help you to work at any stage of its development!
In order to properly get started in the program, we recommend you to familiarize yourself with our video "SuperOkna 8 Free: Quick Start" before starting to use the program by yourself.